Aall of a sudden. it seems like the entire week just filled up with amazing food events! There isn't a day without something delicious and most days have multiple somethings, so I thought I'd do a quick round-up of everything food-related happening over the next several days!
WEDNESDAY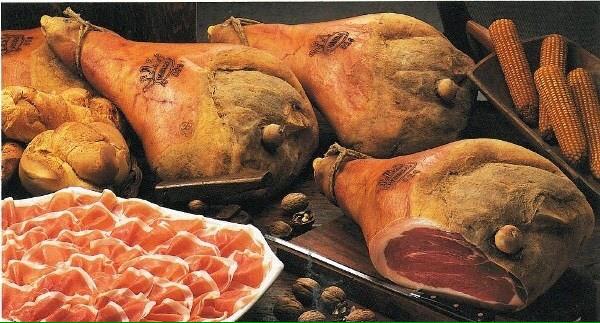 Prato Bakery is hosting a Prosciutto di Parma tasting at 11am
Patsey's, a new Italian American Bistro located at 93 Franklin Street in Jersey City Heights will open tomorrow. They'll be open from 6am-3pm.
Groove on Grove is exciting enough, but on Wednesday, the'll also have the Artists & Makers Market! Milk Sugar Love, Sincerely Sweet Confections.Koro Koro, Park and Sixth, Raval, Orale, Hard Grove Cafe and more will be there with food and drinks!
There are still a couple of spots open at both seatings (6:30pm and 9:30pm) for Raval's Live Flamenco Show and Unlimited Tapas.
It's the 13th Annual Newport Beach Party!
Wednesday means Bluegrass at both Union Republic and Park & Sixth
THURSDAY
Milk Sugar Love will have the cart out at the Beacon from 5:30pm-6:30pm
The Our Lady of Mt. Carmel Feast, featuring games, rides, and food, begins today and will be open through the weekend at Our Lady of Mount Carmel Church, 99 Broadway, near Journal Square.
FRIDAY
Bucket & Bay is having their Grand Opening! It will be a huge party with reggae, gelato, empandas, ribbon-cutting by Mayor Fulop & more.
It's Food Truck Friday in Jersey City Heights on Palisade Avenue
It's the first night of the St. Anthony's Polish Festival on 6th Street between Monmouth and Coles with Polish, Spanish, Italian, and Filipino specialties.
SATURDAY
On Sunday, from noon - 6pm, Milk Sugar Love will be celebrating their first birthday with Jersey City's biggest Ice Cream Social! Games, prizes, and most importantly, ICE CREAM!
6th Borough Market is back for the first July market.